I love entering contests. I always have. I remember entering the Publishers Clearinghouse sweepstakes (back when you had to mail them in). It was a good lesson in reading the fine print. So, since I've been cloth diapering, I try to enter cloth diaper giveaways, hoping that one day I might win, but knowing I probably won't. Friday, I was checking email and saw that some people had commented on my blog about me winning at
The Cloth Diaper Whisperer
. I went over to the site and found this: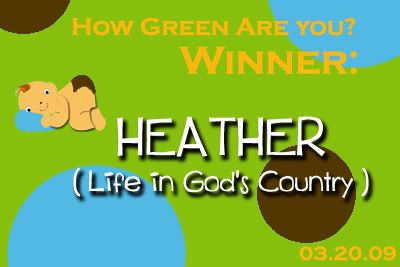 I had actually won! What did I win? I won

I had been wanting to try the BumGenius one size diapers and had, in fact, just purchased one from a mama at DiaperSwappers. So, yea! I get four diapers for the price of one. Yea, me!
(Don't forget about the Great MOMS Walk. More details below.)